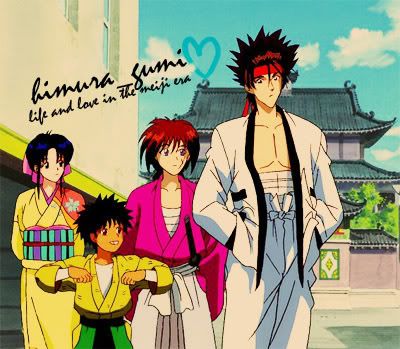 Especially seeking a Shinomori Aoshi, Sagara Sanosuke, Kamiya Kaoru, Myoujin Yahiko, and Yukishiro Enishi!




We have now started a second arc for the Rurouni Kenshin RPG, Himura_gumi, which has been a well-established RPG for over two years. (First arc storylines took place May through October 1879.)

Time has passed since the conclusion of Yukishiro Enishi's Jinchuu. The year 1882 is now dawning. This new year will bring new adventures! The last time we took a peek into the lives of our characters it was October 1879, about two and a half years ago. Kenshin and Kaoru, as husband and wife, are settled into their dojo home and have even started a family. Many of their friends and acquaintances still reside in Tokyo, and some have left town.

For a while all was peaceful at the Kamiya dojo, but like the changing times of the Meiji era, that peace is never guaranteed to last forever either.



himura_gumi is a post-Jinchuu Rurouni Kenshin roleplay. We are looking for players to take on the roles of some of the favorite characters from the series. The mods are committed to providing a fun and inviting atmosphere for players who want to have fun, explore characterization, plot, dialog, and expand their writing skills and expertise by writing interactively with others in this game.


gumi_apps is the application community where the rules are listed on the profile page (User Info), along with the available characters! We have MANY different characters to choose from! We also encourage participation by other fictional and historical characters from the Meiji Era.

Since the play can range anywhere from G - NC17, you have to be at least 18 years old to join!

If you have any further questions then please email us at the address listed on the profile page. We look forward to hearing from you!